Contact Us on 01709 555501 for a free quotation!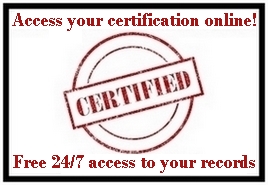 All tests meet HSE requirements, Regulation 9 of the Control of Substances Hazardous to Health (COSHH) regulations and the guidance in HSG258 which states that COSHH tests must be carried out at least once every 14 months on Local Exhaust Ventilation Systems (LEV) - more regular for some substances and processes.

This service has been designed to support you in meeting your legal obligations. In recognising that this requirement places a burden on you,, we offer to manage and perform the necessary statutory inspections and testing on your behalf.

Our engineers are qualified to British Occupational Hygiene Society (BOHS) P601 standard. To ensure you are compliant with HSE Regulations ensure that your LEV testers are qualified to P601 to do the job - as many other companies are not qualified! If your LEV does not perform satisfactorily (and some do not, often through poor initial design or inappropriate additions) we can prepare a free engineering report to evaluate the design and performance of the equipment and make recommendations for improvement.
Please download and use our FREE LEV Check Sheet

Call us now on 01709 555501 or send an e-mail enquiry for a free no obligation quotation for LEV Testing!